10% OFF
10% OFF
10% OFF
10% OFF
10% OFF
10% OFF
10% OFF
Are you a waxing salon or retail store?
Want to be a stockist?Apply Today
Details
Are you looking for a way to reduce the look of your dark spots? I mean, who isn't? This is far more common than you'd expect. This routine will make your pursuit a lot easier with two simple steps.
1. Dark Spot Exfoliating Scrub
clear pores + brighten · 8 fl oz / 236ml
2. Dark Spot Oil
rejuvenate + brighten · 1 fl. oz. / 30 mL
Step #1
Treat yourself to a nice scrub to exfoliate and buff your skin for a radiant glow. Use this scrub 2-3 times a week in the shower.
Step #2
Use your soothing oil day & night. For best results apply within 2 minutes of showering when skin and hair is most absorbent.
Recommended Areas
Bikini line, underarms, legs, neck or anywhere else skin is experiencing dark spots, hyperpigmentation or discoloration.
After one use
Instant exfoliation, relief & hydration.
After 4-6 weeks
A reduction in the appearance of dark spots and discoloration. For faster results use the full dark spot collection.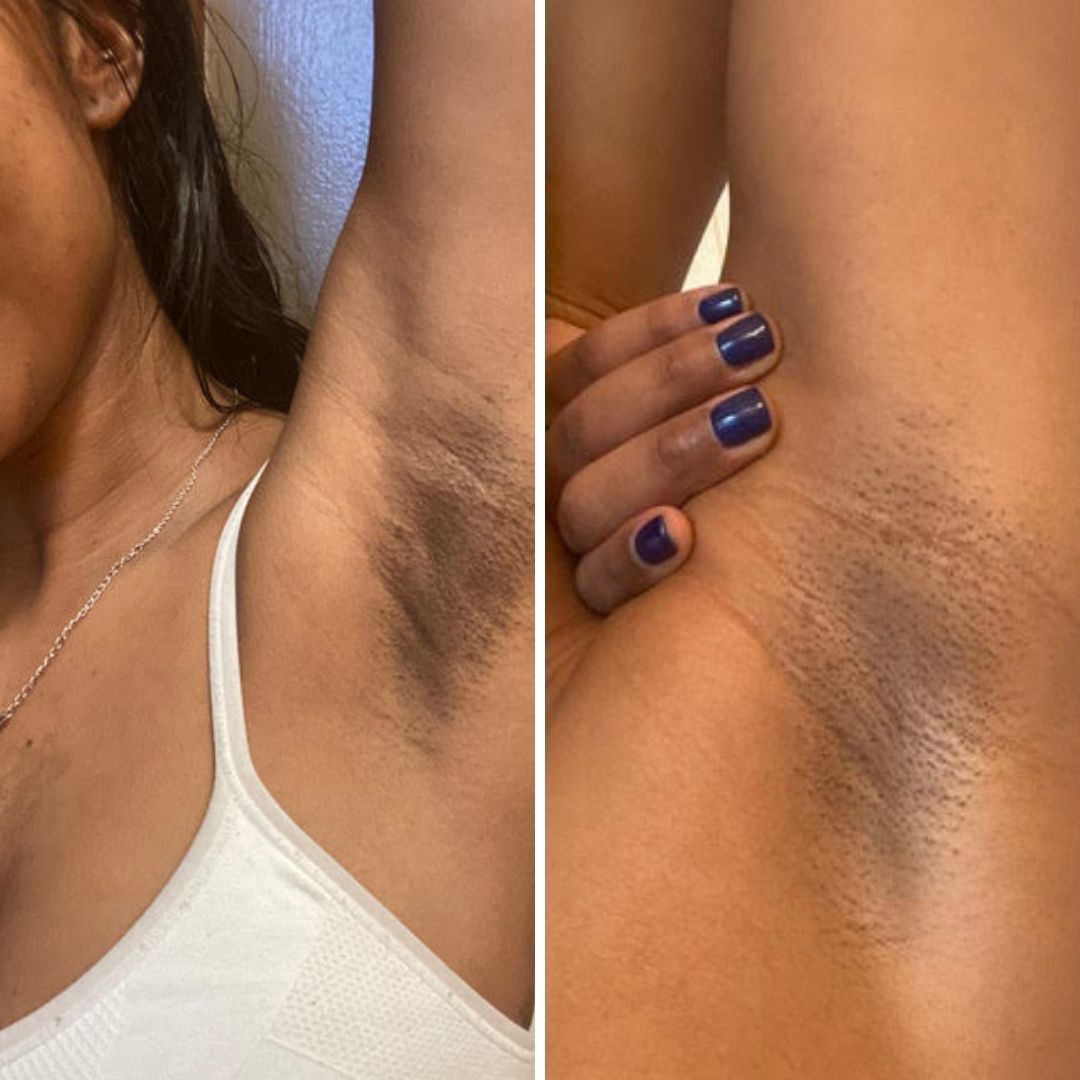 Before
After
Hero Ingredients
Helps soften skin while increasing hydration and smoothness.
Fresh and revitalizing, helps calms skin and reduces the look of redness on skin.
Derived from coconut oil and glycerin. It is a highly moisturizing ingredient with rich fatty acid content.
This multi-purpose ingredient provides a light fresh scent, while acting as a natural exfoliant to help brighten skin, and reduce the appearance of dark spots.
Save with Bundles
3 Step Routine
$83.70 (Save $9.30)
Trim & Treat
$83.25 (Save $27.75)
Why Our Customers Love Bushbalm
"I am so excited that Bushbalm launched this new scent for my favorite oil and scrub. I use these products daily. I will say that the original Bermuda oil and scrub still has my heart and this pina colada scent was a good switch. Worth the buy! "
- STEPHANIE R.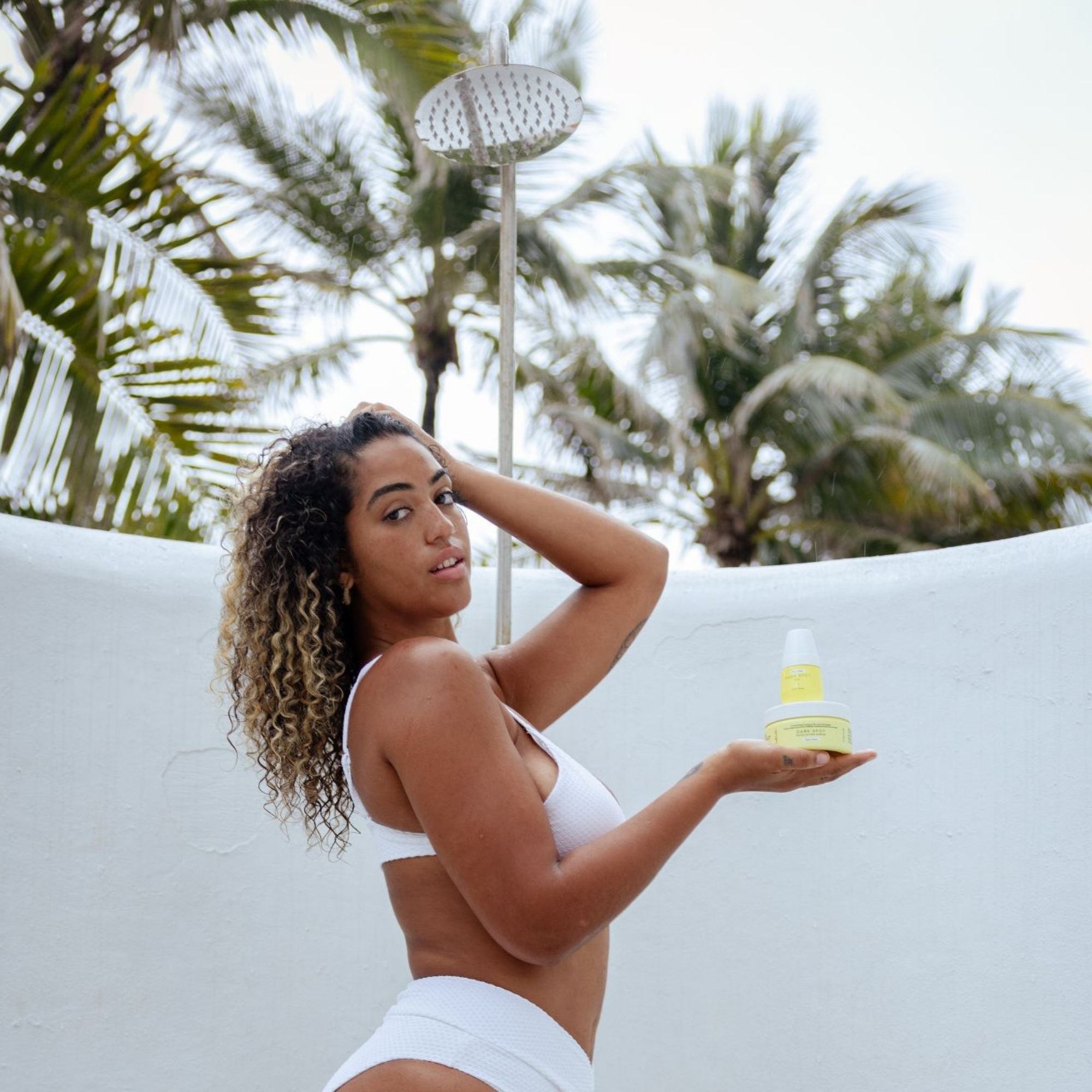 Frequently Asked Questions
Yes of course. Just ensure the oil has been absorbed fully before applying your deodorant. We suggest you wait anywhere from 30 seconds to 3 minutes to apply the oil.
It's not necessary to double up. They both will prevent ingrown hairs, soothe redness, bumps, soften your skin and body hair. If you're using both oils to target the same region, we recommend you alternate days.
Before
After
Skin Concerns
You aren't alone!
94%
Say they are actively struggling with ingrown hairs.
56%
Say they are actively struggling with dark spots and hyperpigmentation.
54%
Say they are actively struggling with razor burn.
*Based on data from our 2021 Annual Customer Survey