Refresh + Reset
At Bushbalm we believe your bikini line deserves best-in-class skincare too.

We've created a product that will instantly clean and refresh your skin.

Each pack comes with 15 individually packaged wipes, so you can be squeaky clean at any time.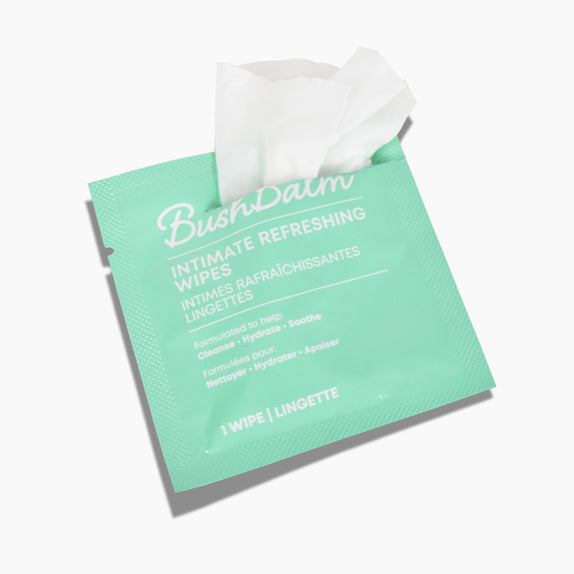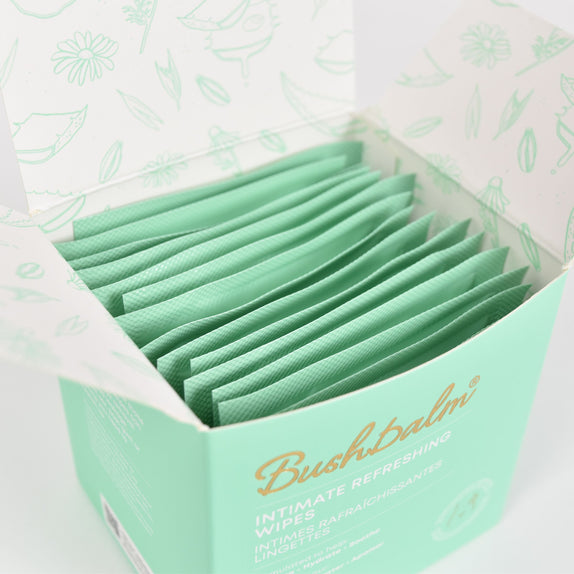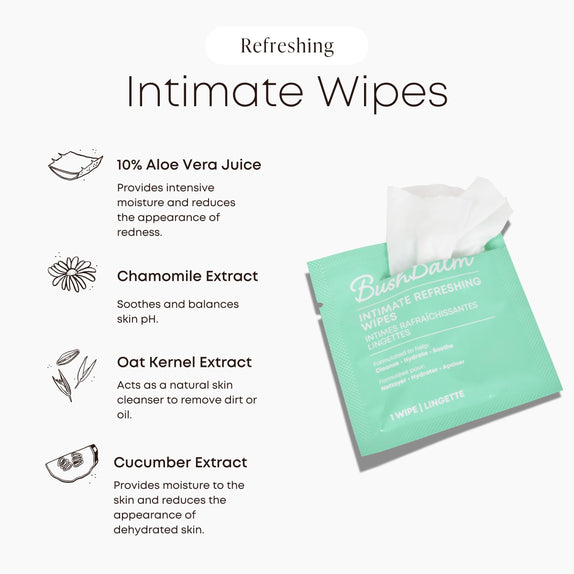 Intimate Refreshing Wipes
The flushable wipes are designed for your most intimate areas. They help to cleanse and refresh skin while relieving redness after hair removal, or physical activity.
Was now $10.92
(Save $2.08 CAD)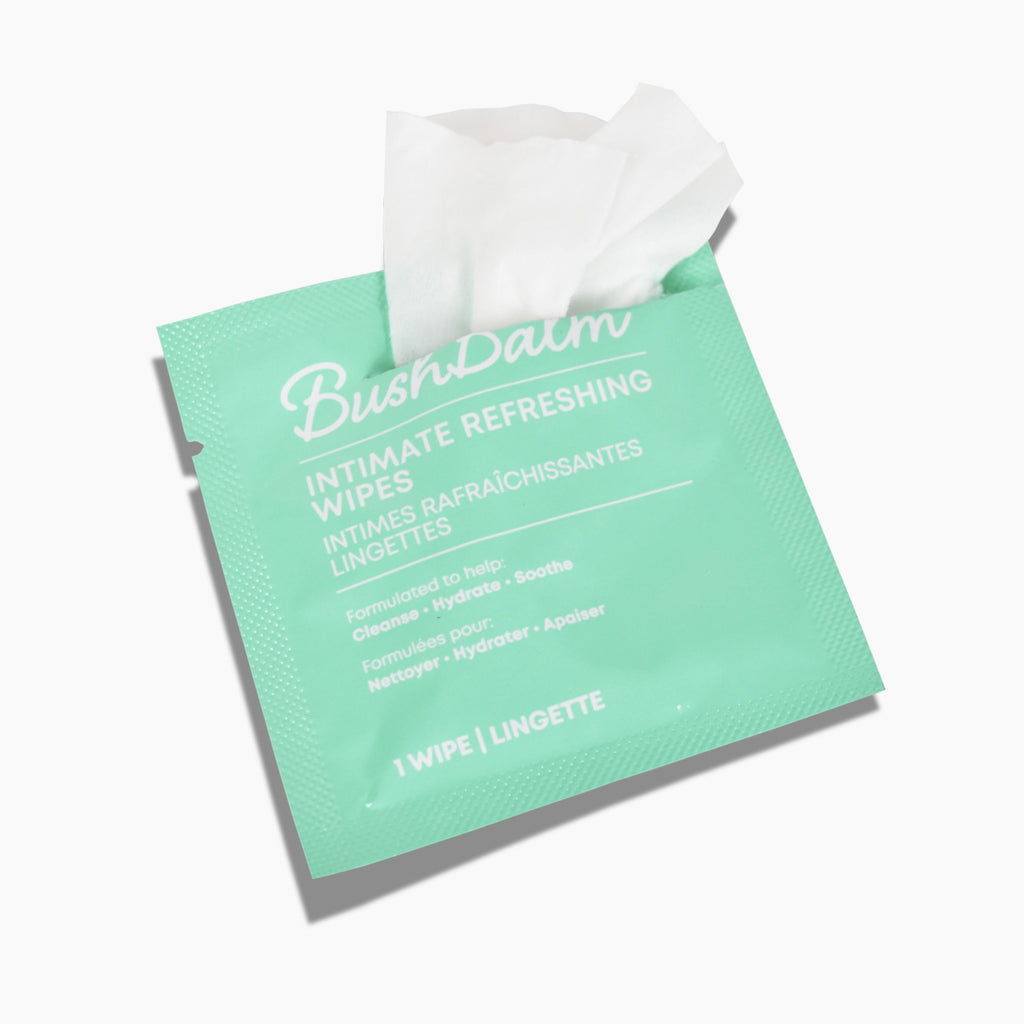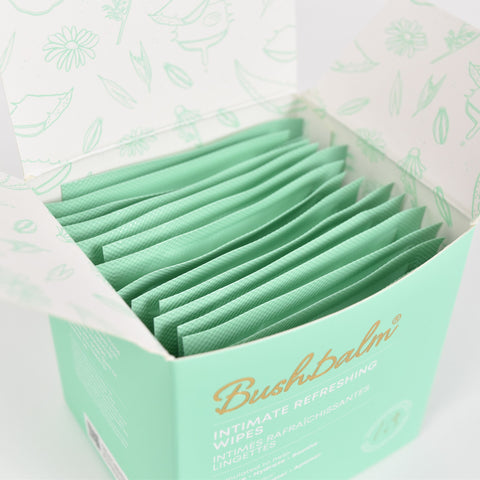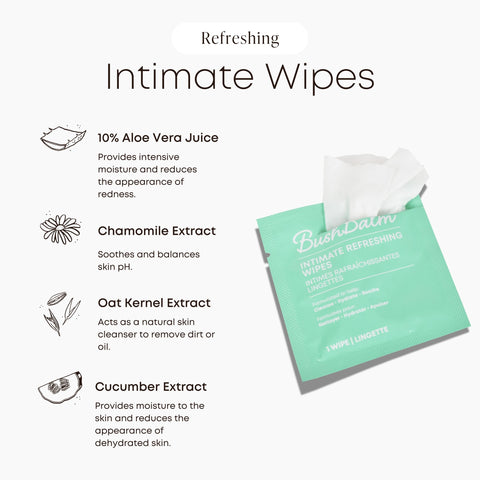 15% Off
rinse + reset
Was $37.00 CAD now $31.45 CAD
Ingredients You Can Pronounce
10% Aloe Vera Juice
Helps provide skin with intense moisture to reduce the appearance of redness.
Chamomile Extract
Enhances suppleness of the skin, while soothing + balancing pH level.
Cucumber Extract
Helps to reduce the appearance of redness + dehydrated skin and provide moisture.
Oat Kernel Extract
Acts as a natural skin cleanser, removing dirt and helps nourish + moisturize skin leaving a soft after-feel


Innovation for Your Bikini Line