We prevent ingrown hairs & razor burn.
*We have a trimmer too and it's half the cost of those other guys!

Love these products! No more razor burn
You can see results soon after using the scrub and oil. My husband uses this oil for after he shave, and he loves it.
I recommend to everyone :)
This trimmer is amazing! It's sleek and elegant, it trims and shaves beautifully, and is absolutely amazing quality for the price. It's the Rolls Royce of trimmers.
My razor burn is almost nonexistent!
Skin is so smooth and fragrant after using this cream !
Has also softened the appearance of my stretch marks which I never even thought was possible !
PREVENTS RAZOR BURN & INGROWNS
Nude Ingrown Hair Treatment Oil

Made from the highest quality of natural oils to ensure a soft and luxurious feeling on your skin. Nude is our signature barely-there scent that leaves the skin feeling fresh and smelling clean. 
Prevents and soothes ingrown hair

Softens skin and hair

100% natural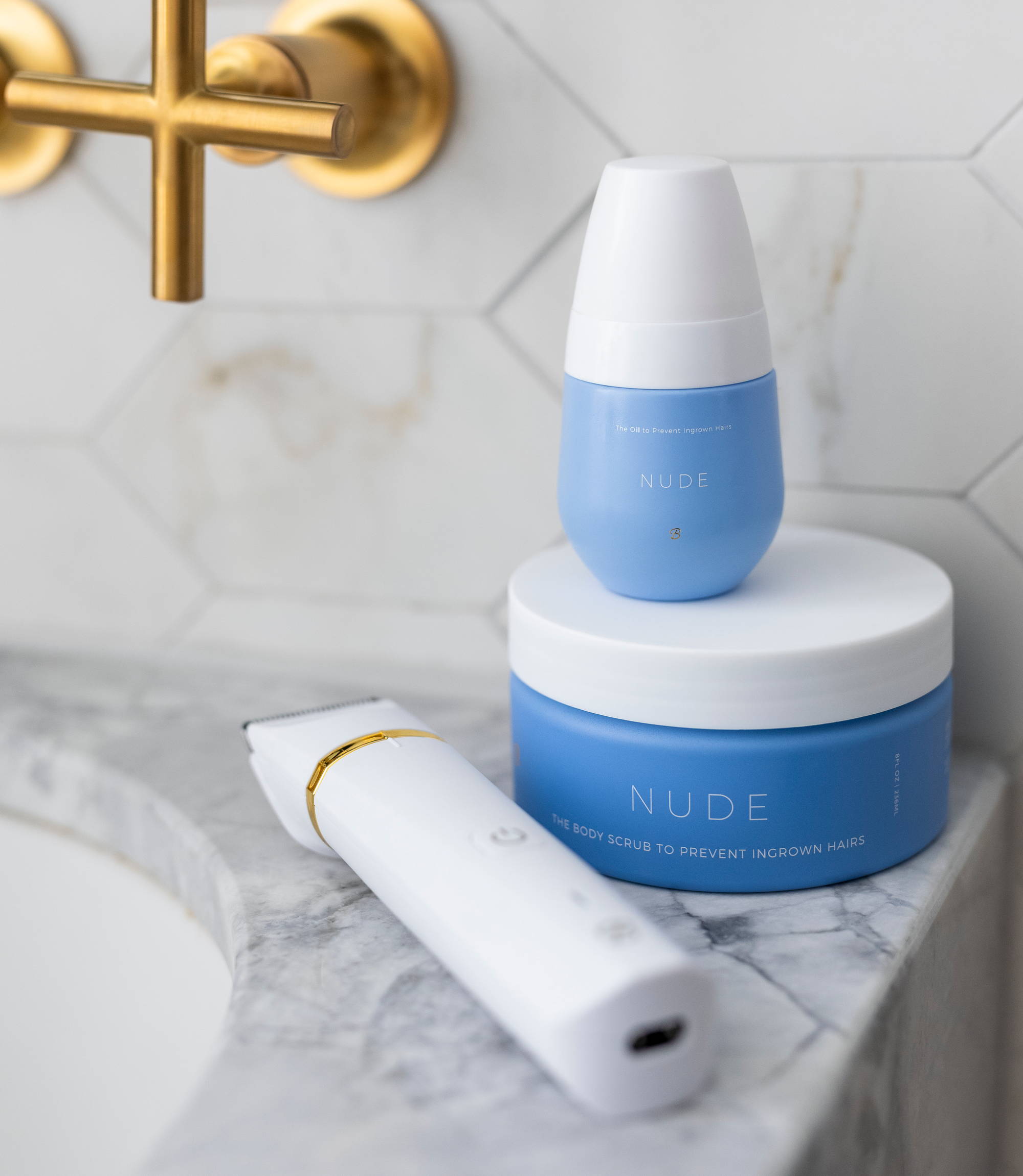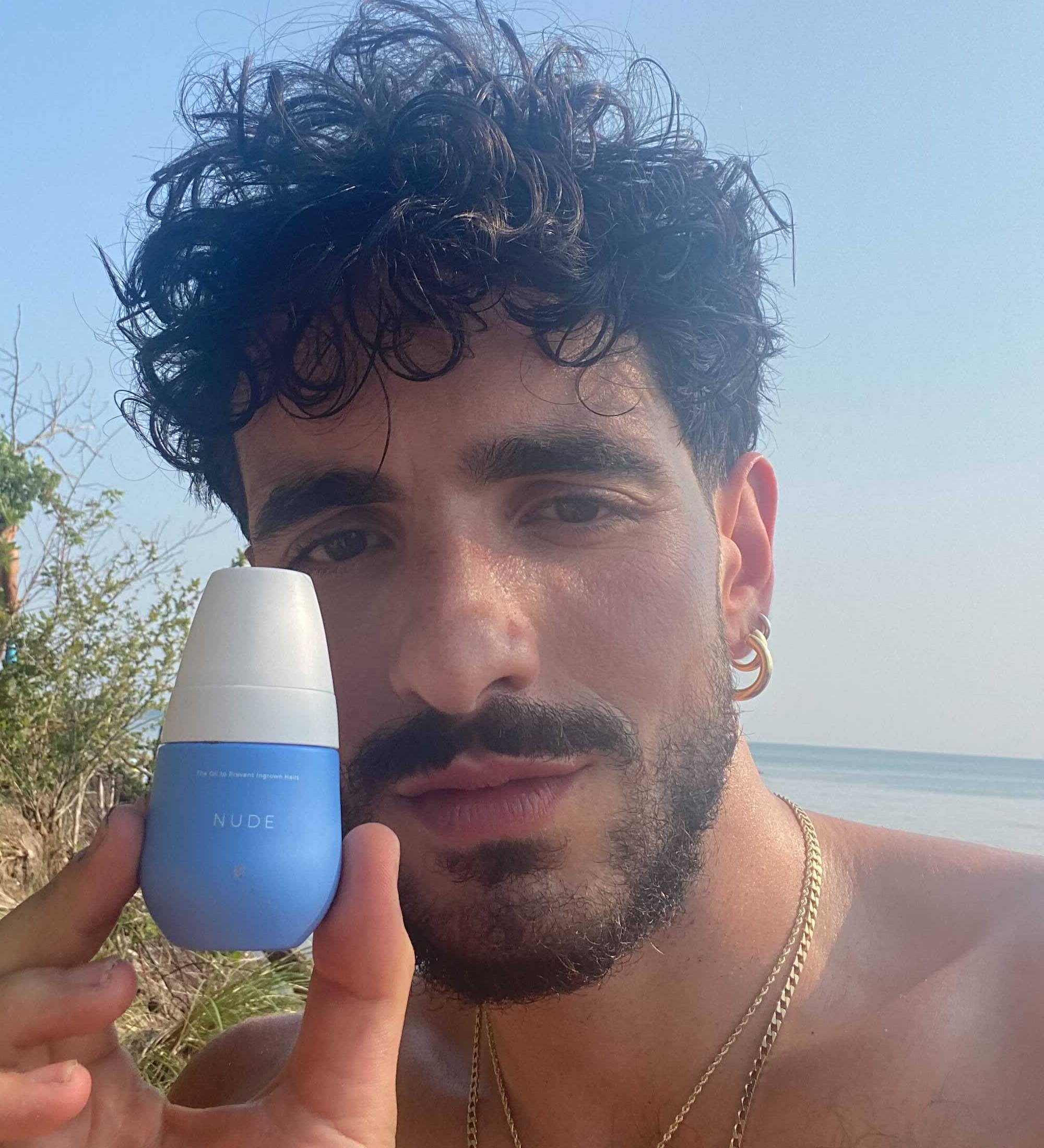 Nude Exfoliating Scrub contains tea tree oil to help treat and prevent ingrown hairs and the natural fragrance-free scrub will work hard to exfoliate your skin. For best results use this scrub 2-3 times a week in the shower. Make sure you are scheduling your exfoliating routine before getting a wax, shaving, or sugar hair removal appointment. Pair with matching soothing oil.
Exfoliates

Helps remove dead skin cells

Softens skin naturally

Helps prevent razor burn & ingrown hairs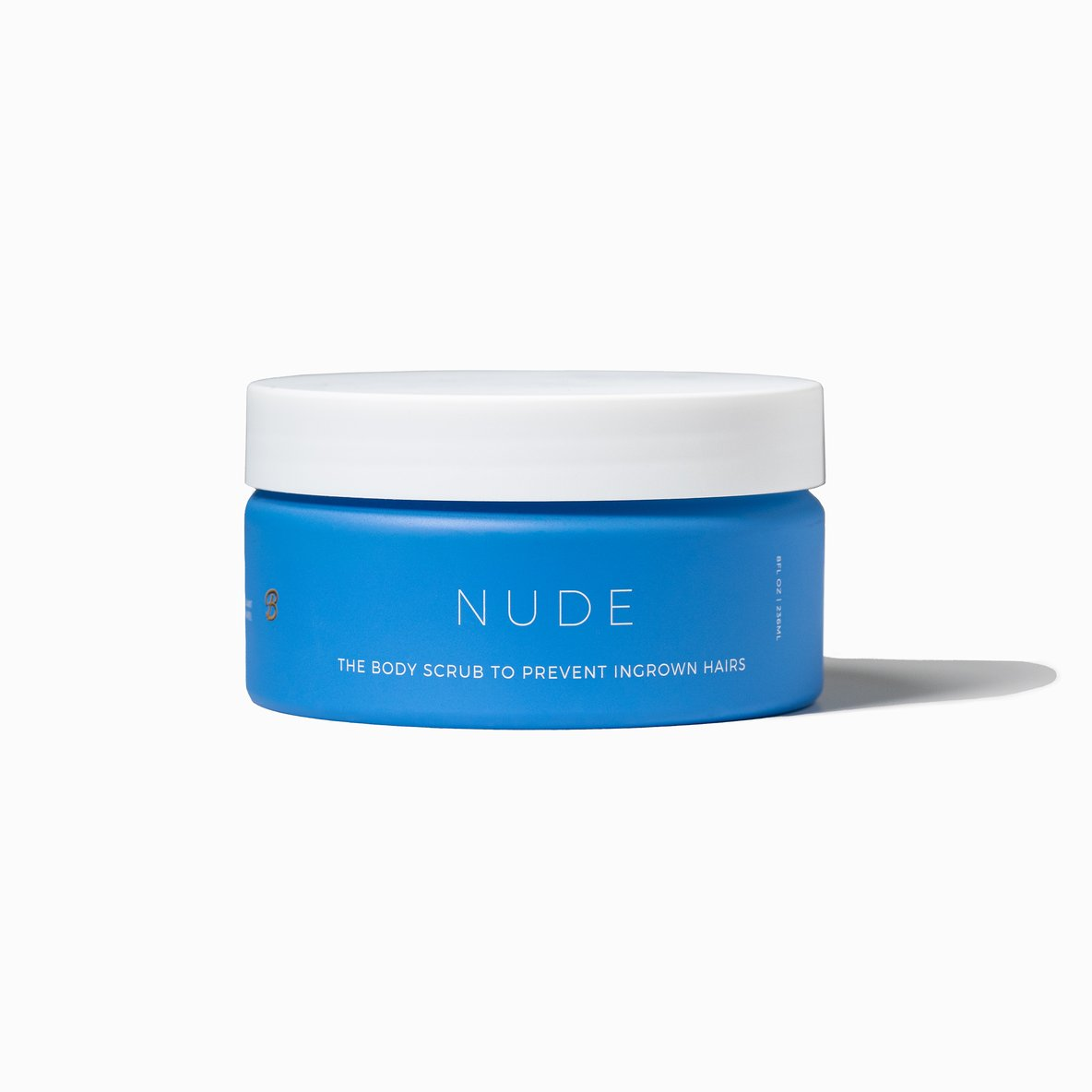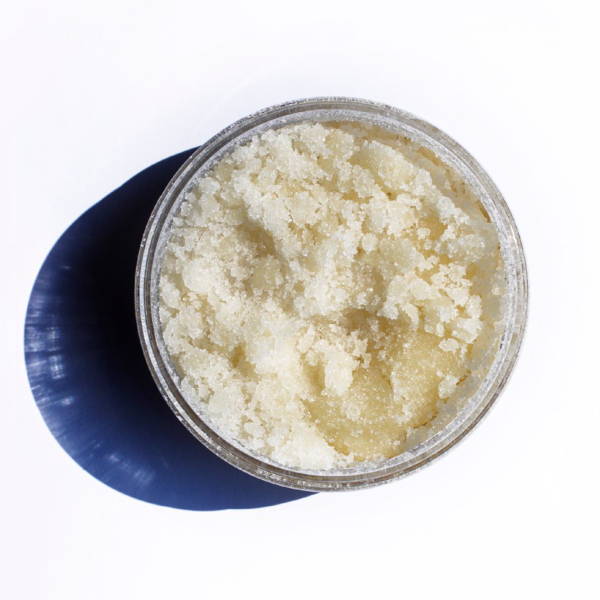 FOR CLOSE GROOMING & WAX PREPARATION
The Francesca was designed with comfort in mind, making it easy to use whether you trim, groom, or remove your body hair. It's conveniently waterproof and features a strong 6000 RPM motor, up to 5 hours of battery life, as well as a USB cord for recharging.
Close trimming

Guard length for pre-wax or sugaring

Reduces likelihood of ingrown hairs or razor burn

5 hour battery & waterproof