Fight Dark Spots With Natural Ingredients
The proprietary blend of botanical and essential oils acts as a natural exfoliant that brightens and softens skin while reducing the appearance of dark spots.


2 Steps to a Bright Bikini Line
1. Exfoliate
Sugar scrub gently exfoliates away dead skin cells and rejuvenate the skin.
2. Soothe
Use our brightening oil to soften skin and hair, while reducing the appearance of dark spots and hyperpigmentation.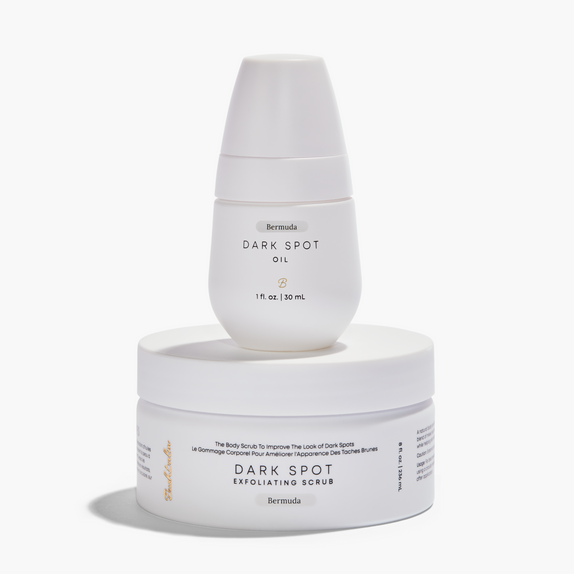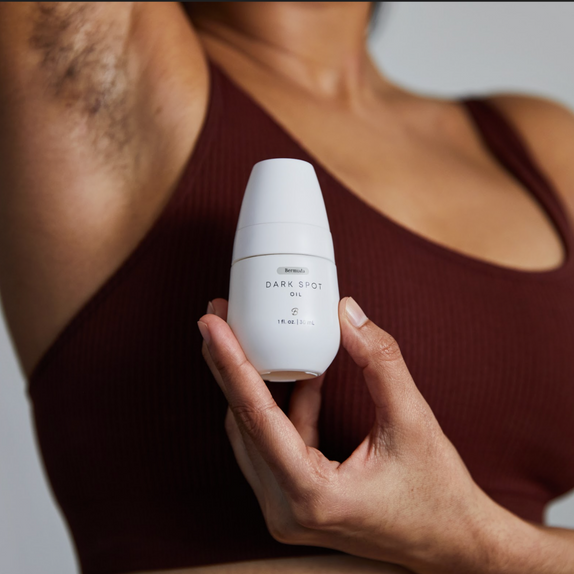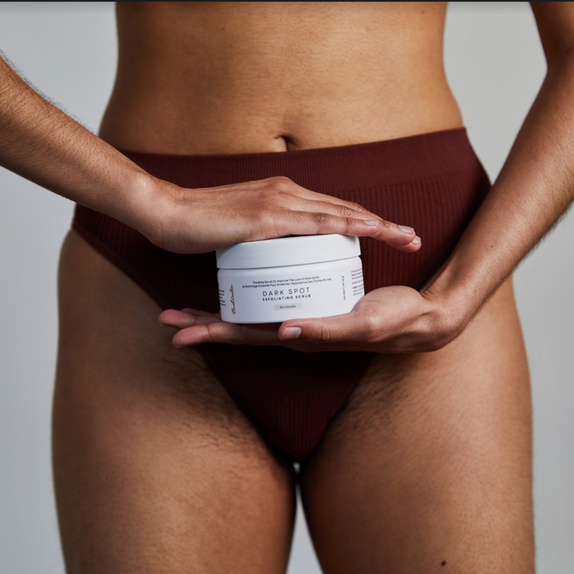 2 Step Routine: Dark Spot Minimizer Kit
Save 10%
Brighten + reduce the appearance of hyperpigmentation found anywhere on the body.
Kit Includes:
• Dark Spot Exfoliating Sugar Scrub
• Dark Spot Oil
Was now $59.40
(Save $6.60 CAD)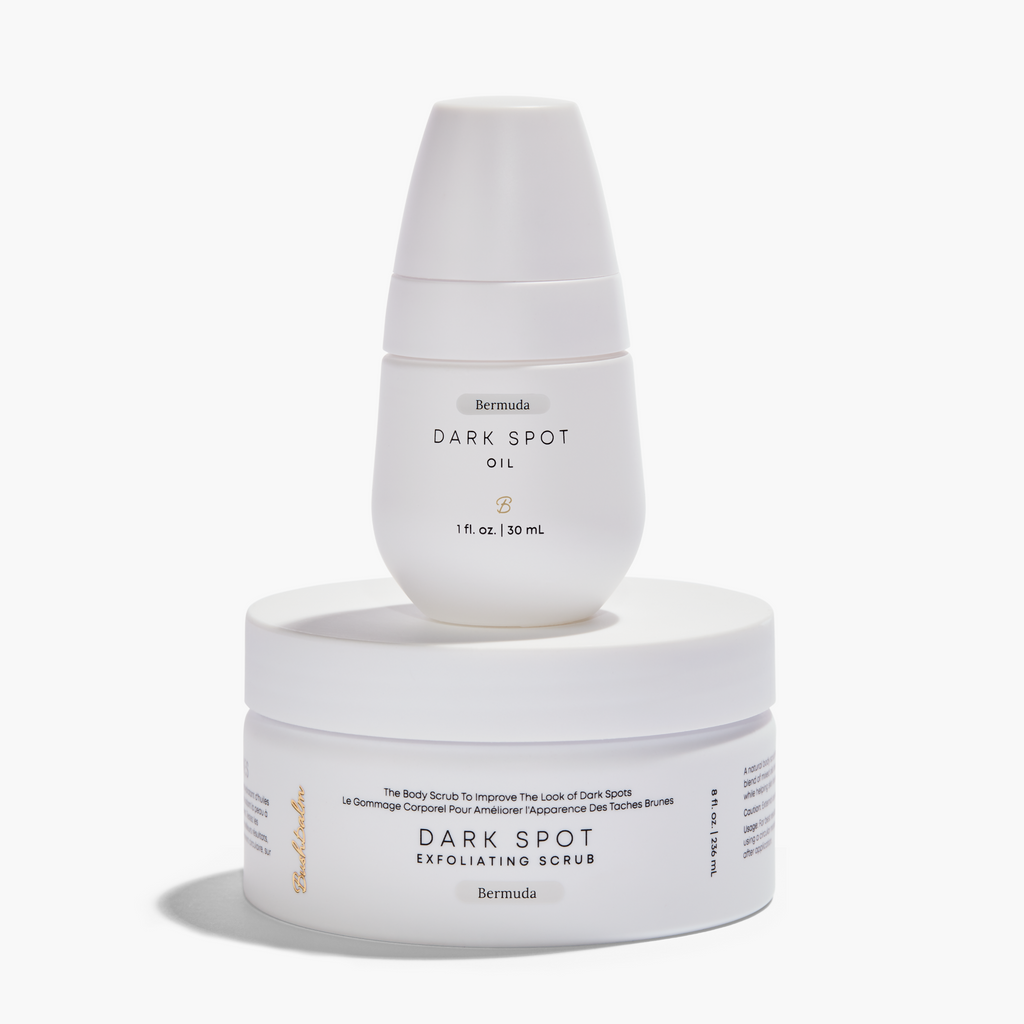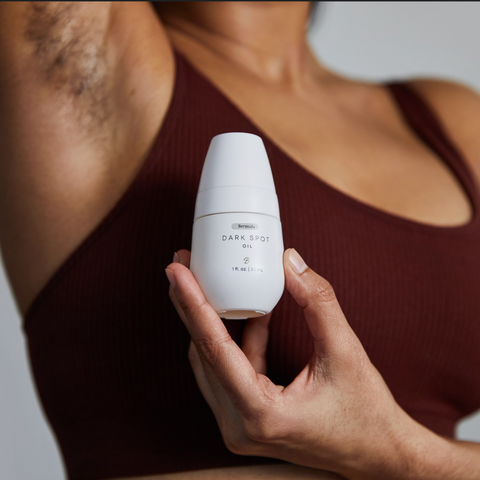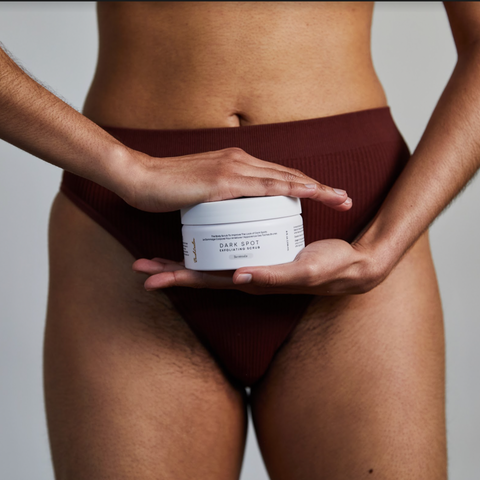 Don't Want To Commit To A Kit?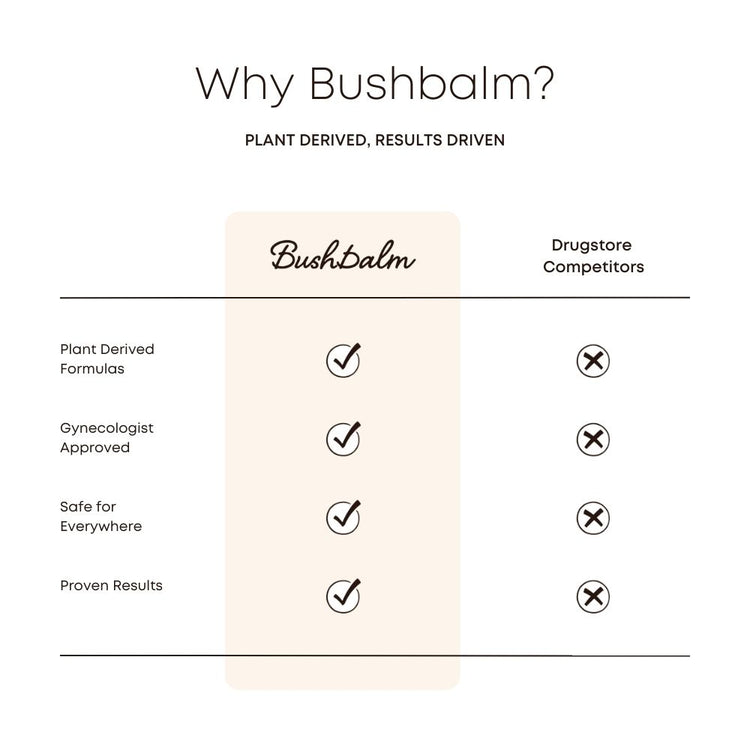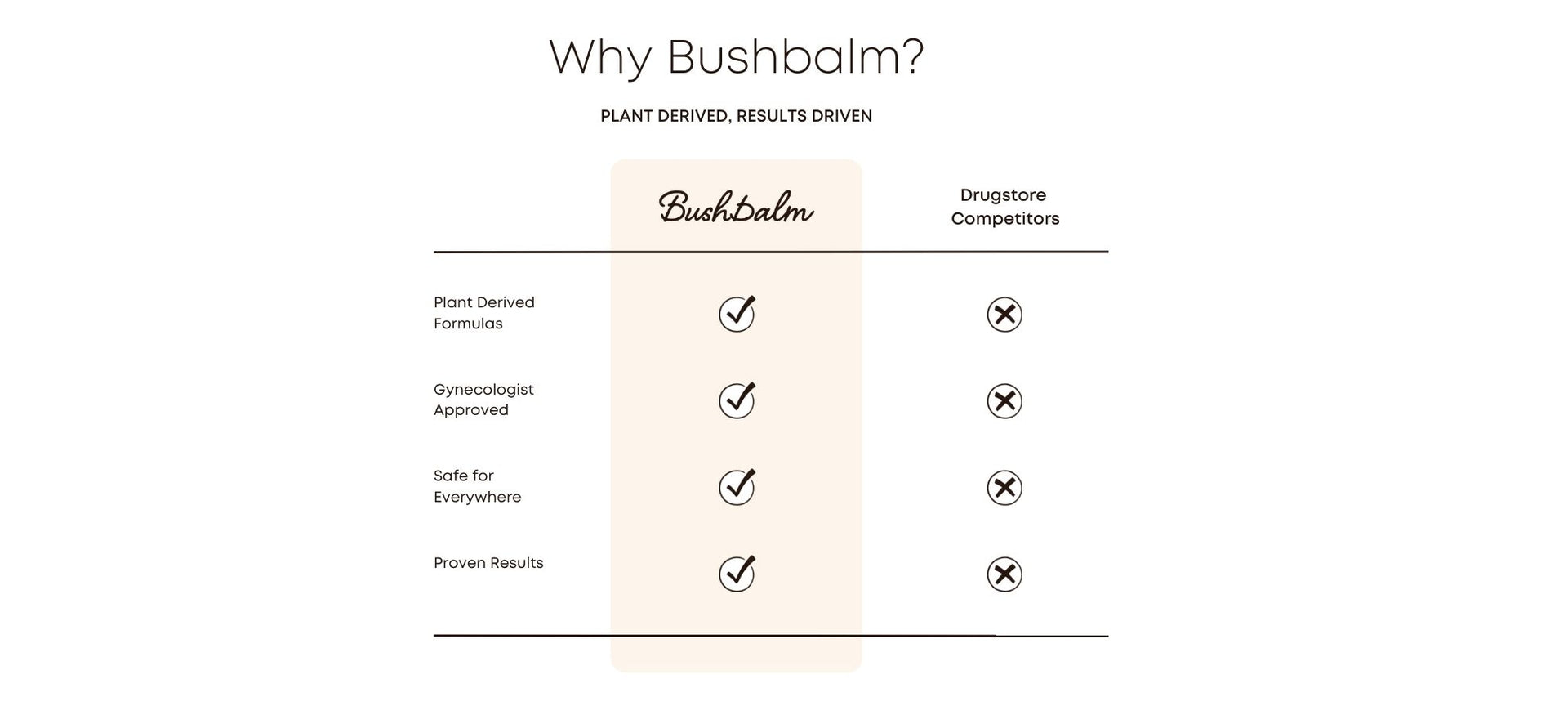 10% OFF
2 step routine
Was $66.00 CAD now $59.40 CAD

15% Off
3 step routine
Was $93.00 CAD now $79.00 CAD

$20 OFF
bundle + save
Was $136.00 CAD now $116.00 CAD
Got Questions?
Absolutely! Our products are formulated with sensitive skin in mind, and are safe to use anywhere on the body. Our Dark Spot line can be used anywhere your skin needs a brightening boost including the bikini line, arms, legs, tush, and more. We recommended doing a small patch test first.
Yes of course. Just ensure the oil has been absorbed fully before applying your deodorant. We suggest you wait anywhere from 30 seconds to 3 minutes to apply the oil.
It's not necessary to double up. All our oils will prevent ingrown hairs, soothe redness, bumps, soften your skin and body hair. If you're using both oils to target the same region, we recommend you alternate days. It's also best you treat Bermuda + Piña Colada as a dark spot correctors.
Our Dark Spot line is formulated with the same ingredients. Our Bermuda line has a signature scent of fresh lemon, while Piña Colada is our signature tropical scent of coconut + pineapple.